Notoire is an artistic management agency that assists in the opening of commercial and hotel establishments on all aspects related to customer experience. We are their partner and help create olfactory identities for their company's offices.
A garden on the beach, where the sweetness of life complements the woody vegetation. Jardin Tropézina offers this wonderful setting on the beaches of Pampelonne, for a short and friendly getaway, where the fresh sea breeze mixes with the warm notes of the summer sun.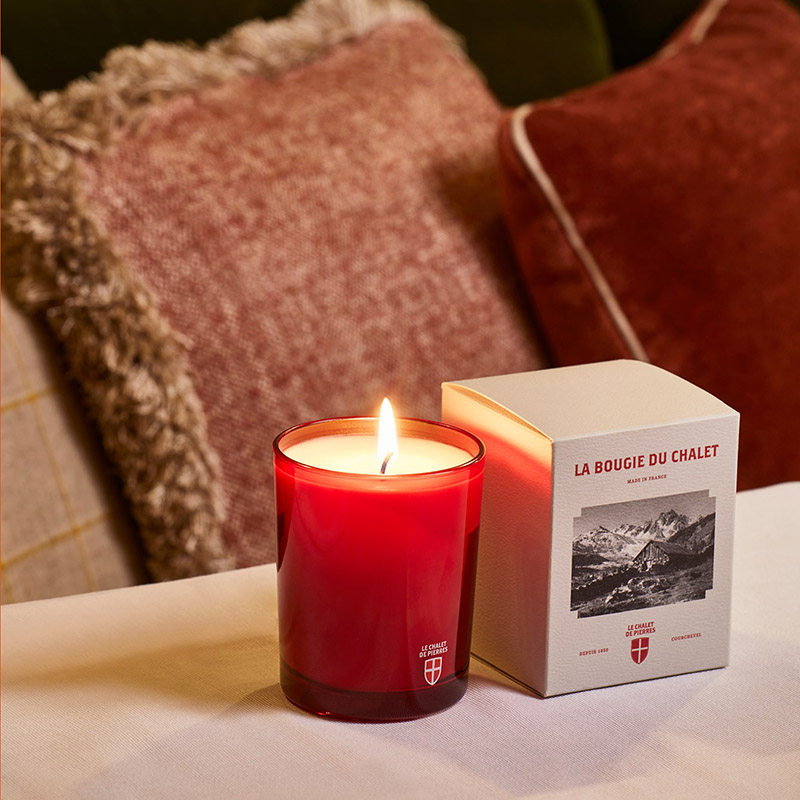 Between land and sea, citrus fruits and sun, white flowers and dry woods, the Mediterranean coast offers a fresh and intense panorama, distilled into a bright and invigorating candle.
Zesty, fresh citrus fruits such as lemon and mandarin set the ball rolling, before melting into green, sunny middle notes of pineapple and orange blossom. The dry cedarwood enhances the trail, continuing this never-ending dream. 
Meanwhile, winter is coming to the Chalet de Pierres, a high-altitude restaurant in Courchevel. Exposed stonework, alcoves, a fireplace and a panoramic view overlooking a white and tranquil landscape are the perfect setting for moments of deep emotional sharing. 
Between snowy woods and valleys, fresh air and smoky chimneys, spices and sweet treats, the mountains reveal many secrets, captured in an intense and warm candle.
Woody notes of pine needles and fir balm set the tone. Next, spicy middle notes of incense and cinnamon blend seamlessly with a final intense and round accord of cedarwood and vanilla.