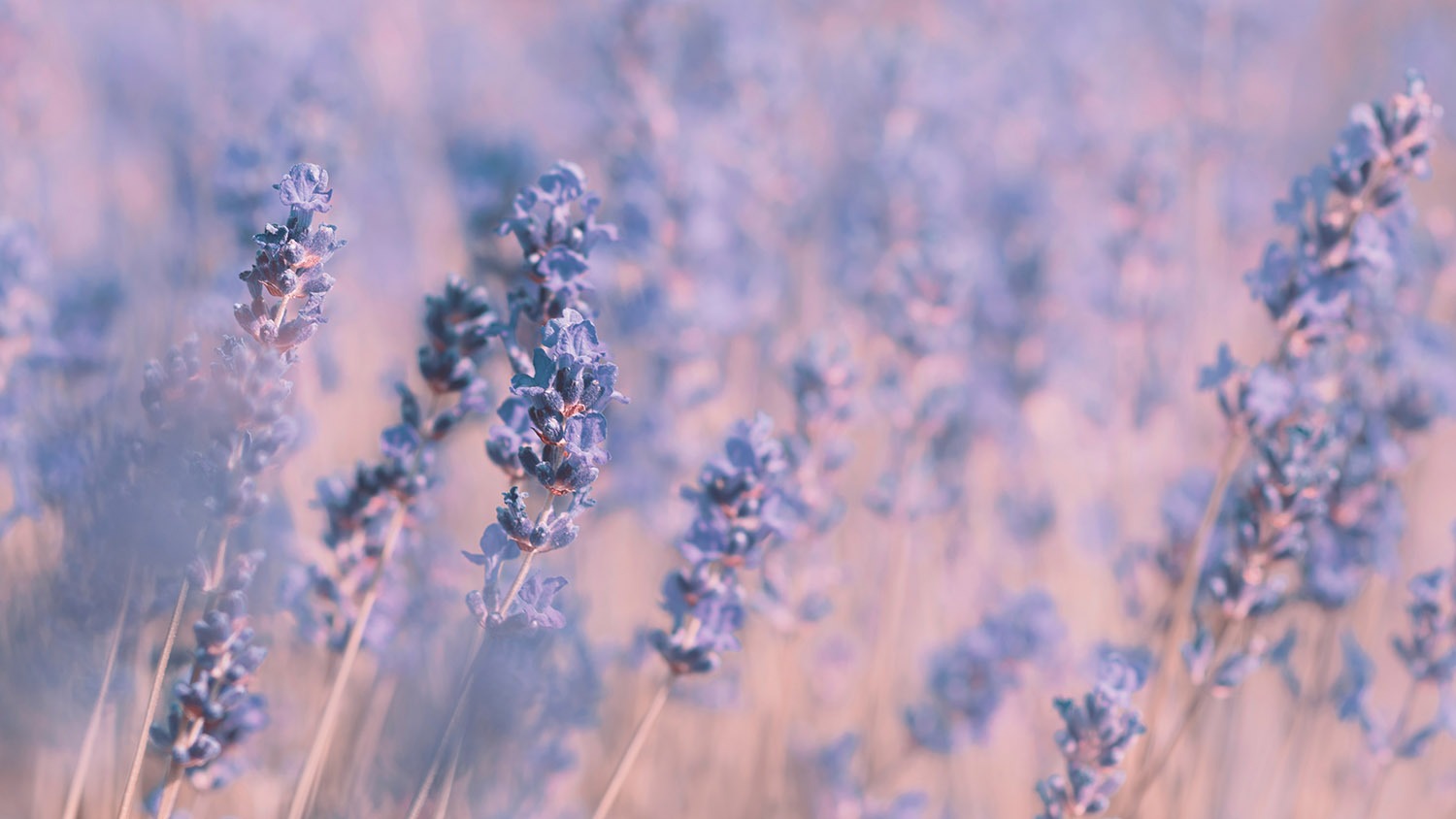 From antiquity to the 18th century, lavender, a medicinal plant, originates from the terms "Lavandula stoechas" or Spica. Used for medicinal purposes in the Middle Ages, it was the Romans who first used it as a perfume for bathing and cleaning clothes, etc. This is when it was given the name lavender, which comes from the Latin verb "lavare", meaning "to wash". The use of this aromatic plant, classified as a "precious plant" by Roman naturalists, spread throughout the Mediterranean region.
AROMATIC LAVENDER
In France, there are three varieties of lavender whose essences are used for their aromatherapy and olfactory properties.
Classic lavender, mainly cultivated in the Mediterranean basin, grows between 600 and 1500 m above sea level. Its production expanded greatly when the perfume market took off, primarily in Grasse, the French perfume capital. Its extremely aromatic and powerful notes are instantly recognisable. Herbal, fresh, camphorated and medicinal, its olfactory profile is largely characterised by its percentage of linalyl acetate, a citrusy and floral molecule with woody undertones, which ensures its quality.
However, since the mid-20th century, its production has become less widespread, replaced by a hybrid lavender variety combining Lavandula Vera and Lavandula Spica: lavandin.
Of a lesser quality but more commonly used because of its higher essential oil output, lavandin is slowly replacing authentic lavender in functional fragrances.
More camphorated than authentic lavender, lavandin offers a fresher, woodier and spicier olfactory profile. It is a little less refined than real lavender. 
Finally, fine lavender is the crown jewel of Fine Perfumery. 10 times more expensive that classic lavender, it reveals a floral, light and fruity delicacy containing linalool, thus removing the hay-like note perceived in other lavenders.
Lavender essential oils, like those of other natural plants such as rose or geranium, are extracted using steam distillation, or hydrodistillation.
Thirty years ago, 50 kg of lavender were grown per day per person, while today we collect 500 kg per day per person. In fact, the development of cities and the consumption of perfume will only increase the demand for lavender essential oils, used to embellish the most beautiful perfumes.
Today, French farmers cultivate around 4,500 hectares of the plant following its success among consumers.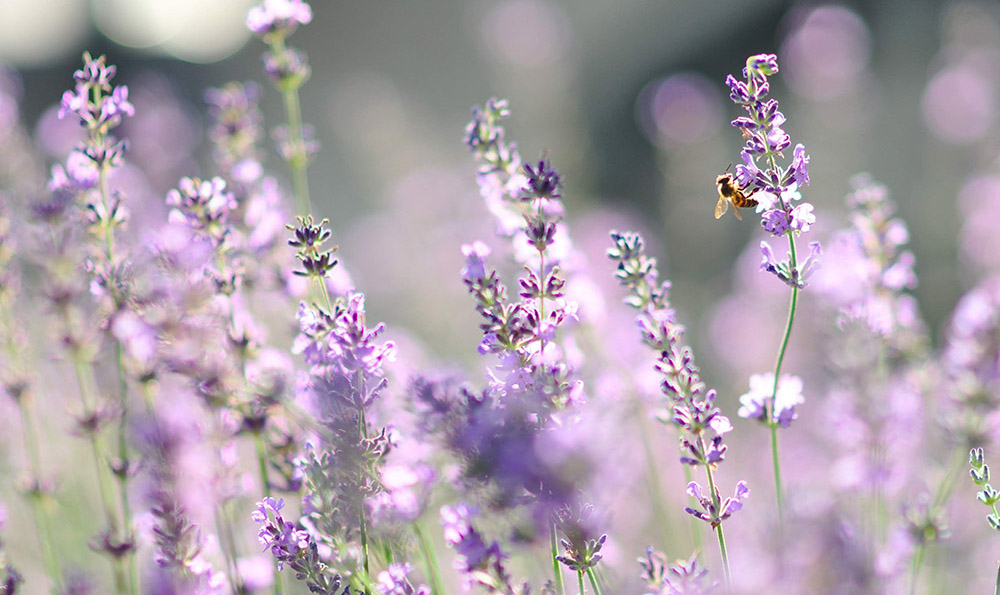 LAVENDER, MEDICINE AND AROMATHERAPY 
Spike lavender is also highly prized for its medicinal properties. Possessing anti-inflammatory, antiseptic, antibacterial and healing properties for wounds and burns, it is also an excellent insecticide for lice and anti-venom for bites. Its essential oil is also recommended to relieve muscular pains, cramps and even headaches, not to mention respiratory problems such as coughs when inhaled.
In aromatherapy, a few drops of vegetable oil with medicinal properties are enough to relieve pain. Simply use the oil to perform a soothing and therapeutic massage, on a plexus for example.
Other aromatic plants such as peppermint, rosemary, thyme, tea tree, eucalyptus or camphor also have surprisingly effective therapeutic abilities when in direct contact with the brain. 
When diluted, these plant-based essential oils are used to create a calm and soothing environment using diffusers, scented candles or bottles of home fragrances.
This is where olfactory marketing has real meaning, conveys emotions and invites others to feel good.