Discover a universe of the most beautiful varieties of tea and its scented candle created by Quintessence Paris. An encounter between tea and perfume.
Conservatoire des Hémisphères is an exemplary artisanal tea shop in the heart of the 7th arrondissement of Paris, at 96 Rue du Bac. Individuality and precision are the keywords of this universe of fragrant spices, whose sumptuous creations you can discover all over the world.
SCENTED CREATIVITY IN TEA
"I don't have a routine when it comes to tea, this is what inspires my creativity. "
It's all thanks to Alice Bureau's talent that everything began. After lockdown, our bubbly founder had the idea of offering something other than scented teas, mixing aromas and flavours as she wished. She decided to go one step further by selecting tea leaves of the highest quality, adding petals, bark and flowers from around the world to create a unique and rare fragrance. 
Her first tea, Rive Gauche, represents a mix of everything she loves: a Sencha green tea that marries a fruity bouquet of strawberries, raspberries and dates, all enveloped in a floral shower of petals and roses. A tea perfectly blended for mornings or tea parties, it combines fresh and warm tones that are extremely light and vibrant.
Travels, cooking and emotions guide Alice's creations, just as a perfumer blends their favourite essences.
TEA, PERFUME AND EMOTIONS
Souvenir Proustien is the perfect example of this. In summer, Alice has a weakness for zesty cinnamon and apricot tarts. By developing these two ingredients, which are balanced in flavour and sprinkled with roasted almonds, she achieves ecstasy: Proust's famous Madeleine that awakens our emotions in a matter of microseconds. The combination of flavours lingers in the mouth long after the last bite, for endless pleasure.
We then head to a Parisian operetta, orchestrated by your senses. This is yet another olfactory and gustatory discovery to be enjoyed. Developed around Indian Assam black tea, the sweet notes of meringue enveloped by coconut melt into the sharp and fruity notes of raspberry. A musical synergy that's indistinguishable from an irresistible pavlova.
Finally, we take off on a celestial journey with a luxurious accord of guava and elderflower, accompanied by a bouquet of marigold flowers that releases a captivating scent. Here, Alice develops a subtle white tea enhanced with a few green tea leaves, for a completely refined and harmonious finish. Delicacy is at your fingertips.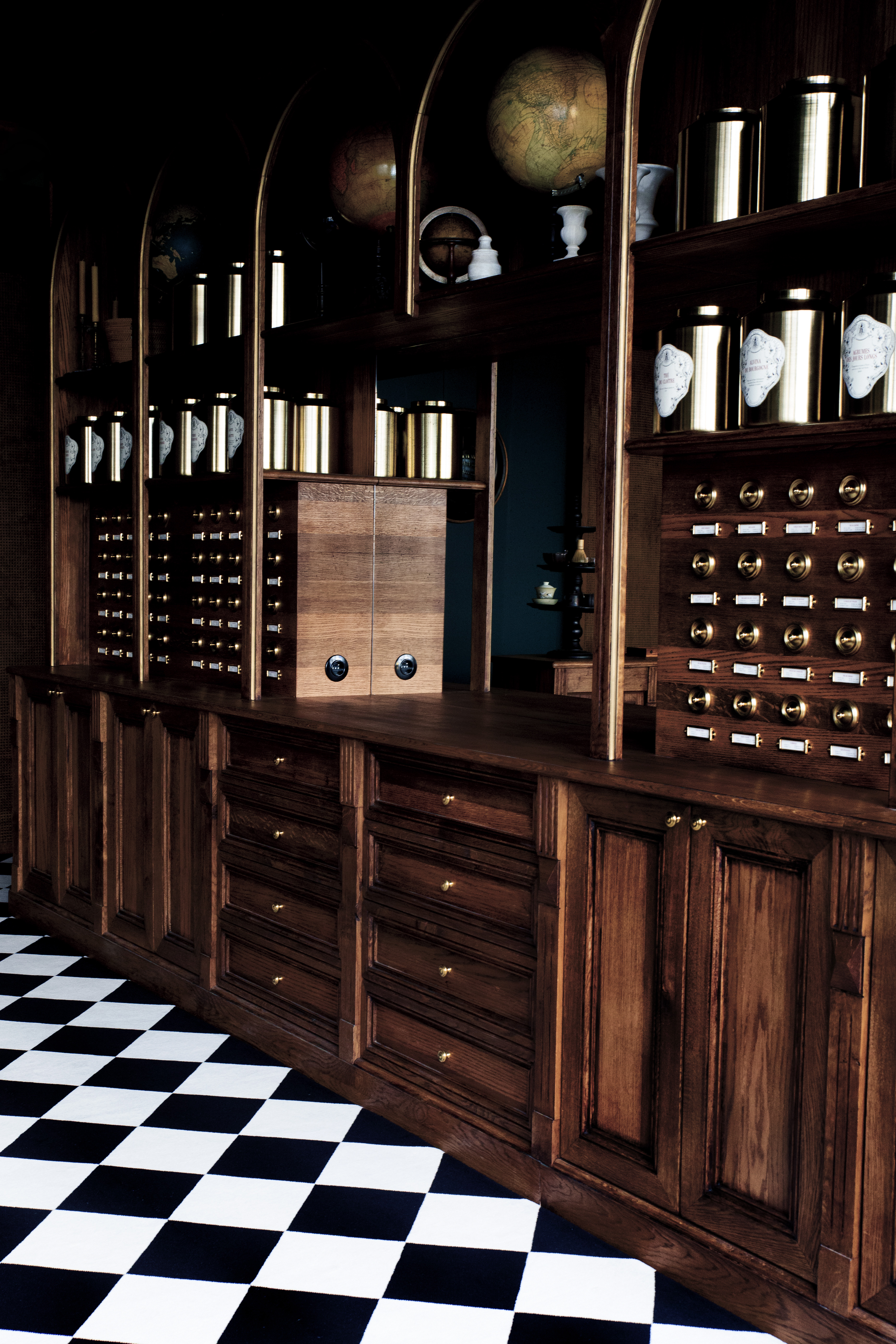 QUINTESSENCE TEA AND SCENTED CANDLE
Si thé et infusions ponctuent les quatre coins de cet écrin, Alice a aussi pensé une bougie qui reflète l'atmosphère de sa bibliothèque gustative, en collaboration avec Quintessence Paris.
With tea and infusions filling the four corners of this case, Alice also designed a candle in collaboration with Quintessence Paris that reflects the atmosphere of her taste library.
But how do you find a matching universe of fragrances?
Initially wishing to imitate the aromatic scents of the Provençal pines of her childhood, when working with Quintessence, Alice was able to challenge herself to create a unique, atypical and eloquent aroma.
Working side by side, continuous discussion led to the creation of the brand's image. Construction is collaboration, and by exploring every corner of her mind, they found the emotions that match the spirit of this fragrant case perfectly. We seek to stand out, to make a lasting impression and to offer an experience in the boutique that is sensorially explosive. A single desire must emerge: to go there regularly to find our dear Alice surrounded by her teas which boast exceptional fragrances.
Then this authentic reflection, in harmony with the identity of this olfactory conservatory, is achieved. The unmistakeable aromas of elderflower come forth, like an invitation to embark on a unique journey. Floral, fruity, sweet and spicy notes are enveloped in fresh aromatic basil. An encounter between tea and perfume, sophistication, elegance and sweetness combine in this unique, artistic and must-have scented candle.
Olfactory pyramid of the candle:
Top notes: Grapefruit, basil, lemon, mandarin, orange
Middle notes: Elderflower, violet, jasmine, tea leaves 
Base notes: Woody amber, white musk, cedarwood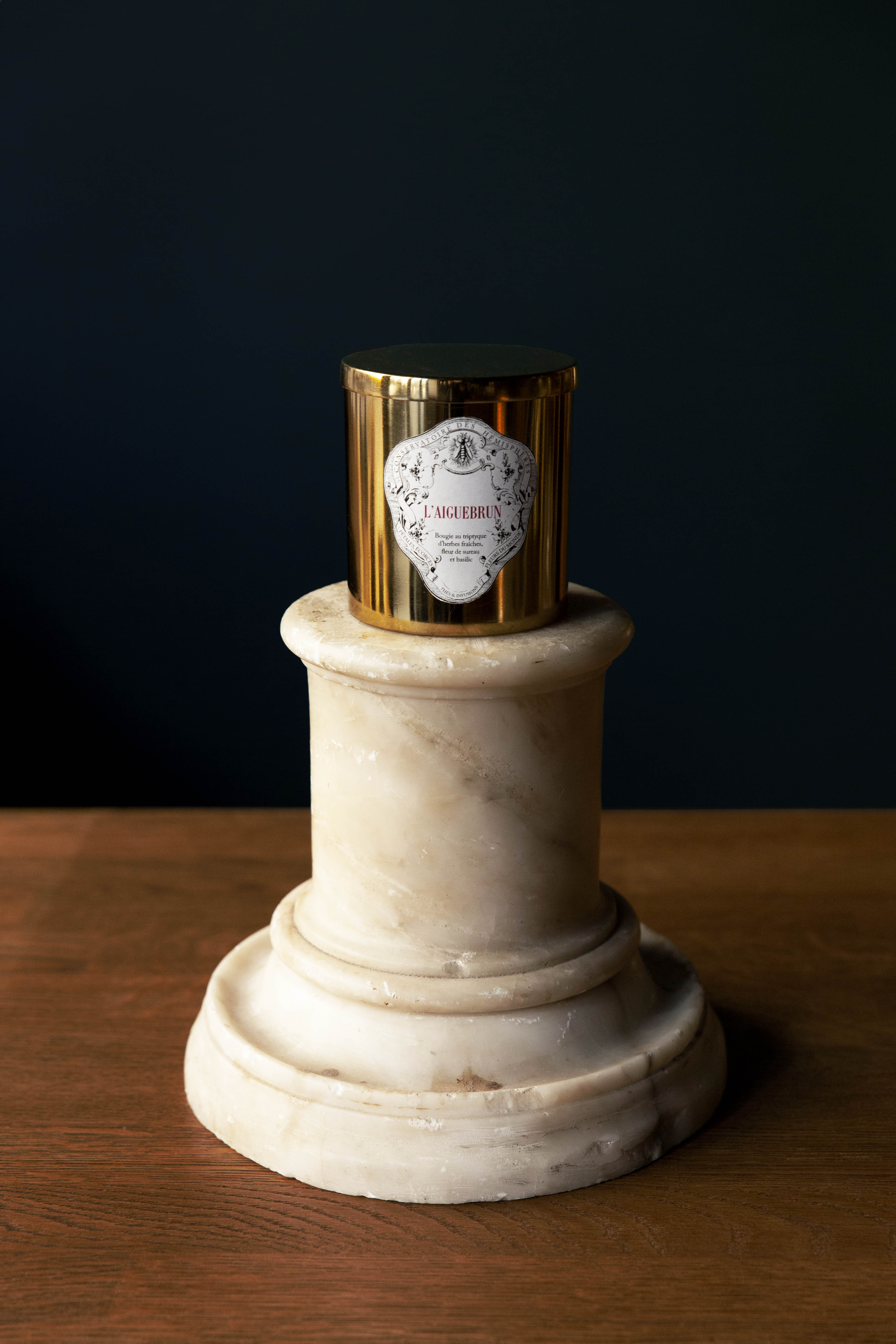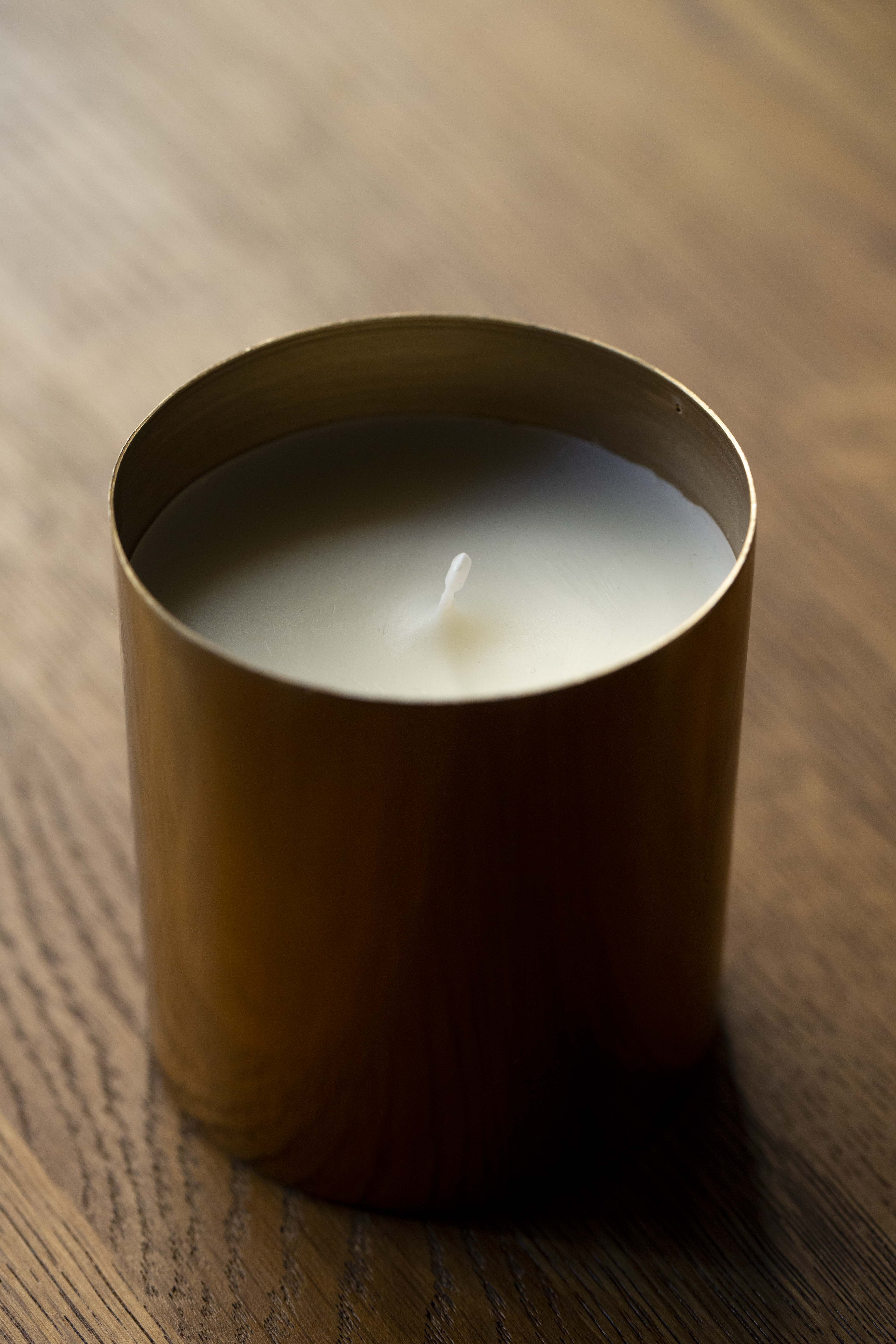 OLFACTORY INTERVIEW 
Your perfume?
Amber Nuit by Dior.
Your favourite scent?
Fir, pines and their dry needles. 
A childhood scent?
The smell of stale tobacco mixed with a scented candle at my aunt's house. 
A cooking smell?
Ponzu sauce or yuzu dressing.
An unpleasant scent?
A leather that smells too strong. 
Your perfect perfume?
For Her by Narcisso Rofriguez or the smell of a wood burning stove in the mountains: a warm yet cold woody aroma.
The smell of a place?
In my father's home in Etretat: the smell of wood which lines the walls in his office.
A raw material that reflects you?
Cardamom.