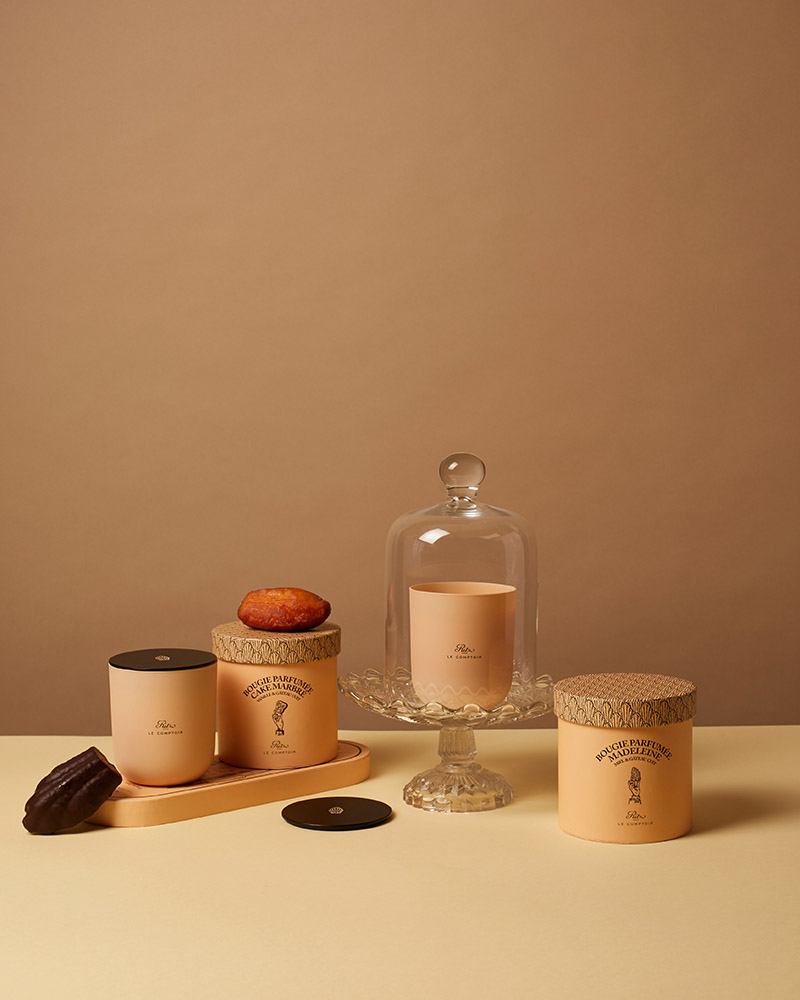 Ritz le Comptoir will win the hearts of those who consider indulgence a way of life.
Inspired by François Perret's iconic pastries, our sweet and warm scented candles are designed in a candle holder that lights up any room.
François Perret unites lightness, finesse and generosity in each of his creations.
In fact, he was named the World's Best Restaurant Pastry Chef in 2019. Similar to that of a candle, "a dessert must surprise, it must create desire. Its indulgence must make you want to come back, " adds chef Perret.
When the richness of candles fills the air with the inviting, sweet scent of freshly baked madeleines, it brings out a warm, round accord that enhances the roasted, almondy facets of tonka bean, powdery vanilla, and exquisite chestnut honey.
This indulgent atmosphere continues with a second candle infused with notes of his Marble Cake. A touch of delicious and mouth-watering brioche is paired with roasted vanilla. . 
These authentic Madeleines de Proust don't get much more addictive than this.