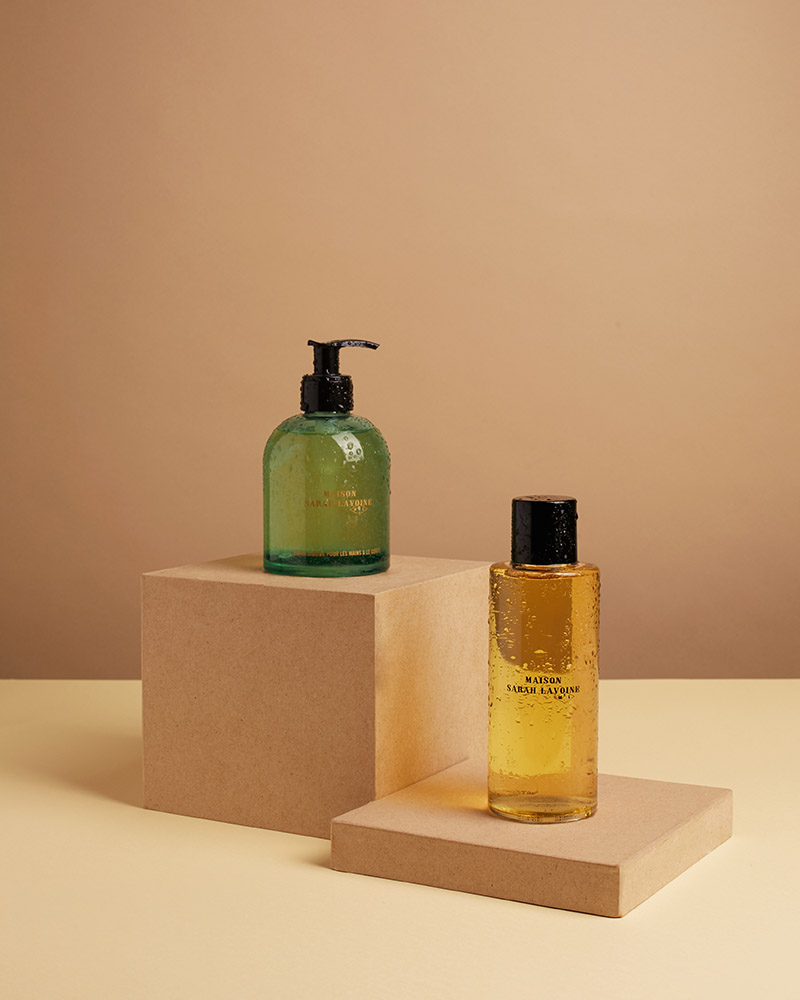 Interior designer, Sarah Lavoine has become the ambassador for Parisian style in only a few short years. One after another, the furniture, tableware and fashion collections are skilfully presented in a chic and inviting design that inspires joy.
In tribute to the places that inspire her, each candle is enhanced with its own unique blend of aromas. "Victoire" features the logo of the Maison Sarah Lavoine brand on a ceramic candle holder and rod diffuser. And in case you didn't know, its name honours the store located on La Place des Victoires!
Bergamot, orange and mandarin envelop a juicy plum, before melting into a bouquet of fresh flowers. Its middle note of lavender-jasmine is coupled with warm tolu balsam and embellished with a rich chypre accord. Finally, sweetness and sensuality come together in a combination of sandalwood, musk and vanilla, paired with earthy patchouli and moss. 
Liquid soaps and creams for the Hands & Body adopt the unique fragrance by designer Sarah Lavoine. Combining grapefruit, mandarin, lemon and bergamot, an explosion of citrus fruits sets the tone. Green jasmine and powdery violette accompanied by rhubarb enhanced with elemi form the middle notes. Finally, the woody aromas of cedarwood, vetiver and patchouli shape the base notes.