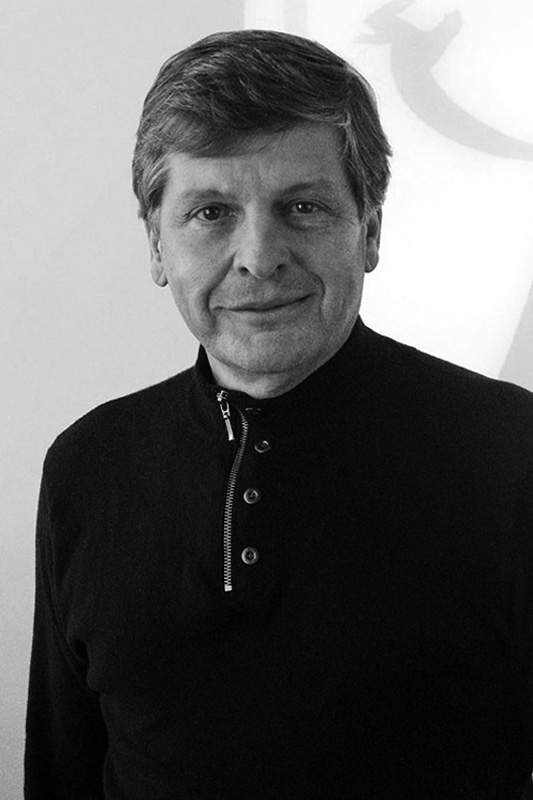 Passionate about sailing and Brittany, Philippe Bousseton was a perfume creator at Takasago for many years.
With a nose that is always at the ready for Quintessence, he has also been the creator of many Adidas fragrances.
WINS 
Ice dive d'Adidas, Adidas Originals d'Adidas, L'amour à Paris et Un soir à Paris d'Agatha, Terra Incognita Secret Island de Brocard, Eau de toilette et Homme Sport de Charriol, Cool Water Freeze Me, Cool Water Pacific Summer Edition for men, Cool Water Pure Pacific for Him, Cool Water Wave de Davidoff
Your perfume?
It depends on the season. I like fresh fragrances for summer such as Aqua Di Gio and more woody, spicy notes for winter.
Your favourite smell?
Ambroxan.
A childhood scent?
Canoé by Dana.
A cooking smell?
Basil.
An unpleasant scent?
Cinnamon.
Your perfect perfume?
The wish of every perfumer is to have a timeless fragrance, one that is passed on from generation to generation.
The smell of a place?
The seaside.
When did you know that you wanted to become a perfumer?
When I was 5 years old. I come from a family of perfumers, so I was used to growing up with fragrances in my home.
Do you have an anecdote as a perfumer?
One night, I dreamt of the formula for a perfume. The next morning, I woke up and I remembered the formula. I wrote it down and I made it. The result was something really fantastic.
What was your first creation?
Tsar by Van Cleef & Arpels.
Your favourite kind of brief?
When perfume has the ability to speak for itself. I prefer creative briefs over directional ones.
Your favourite raw material or the one you work with most?
Ambroxan and musk.
Is there a raw material that you don't like to work with?
Buttery notes.
What sources of inspiration do you use when creating perfumes?
I create according to what is going on in the moment, the time, the season.
Which perfume would you have liked to have created?
Terre by Hermès.
Your most beautiful creation?
Every fragrance we create is a source of happiness.