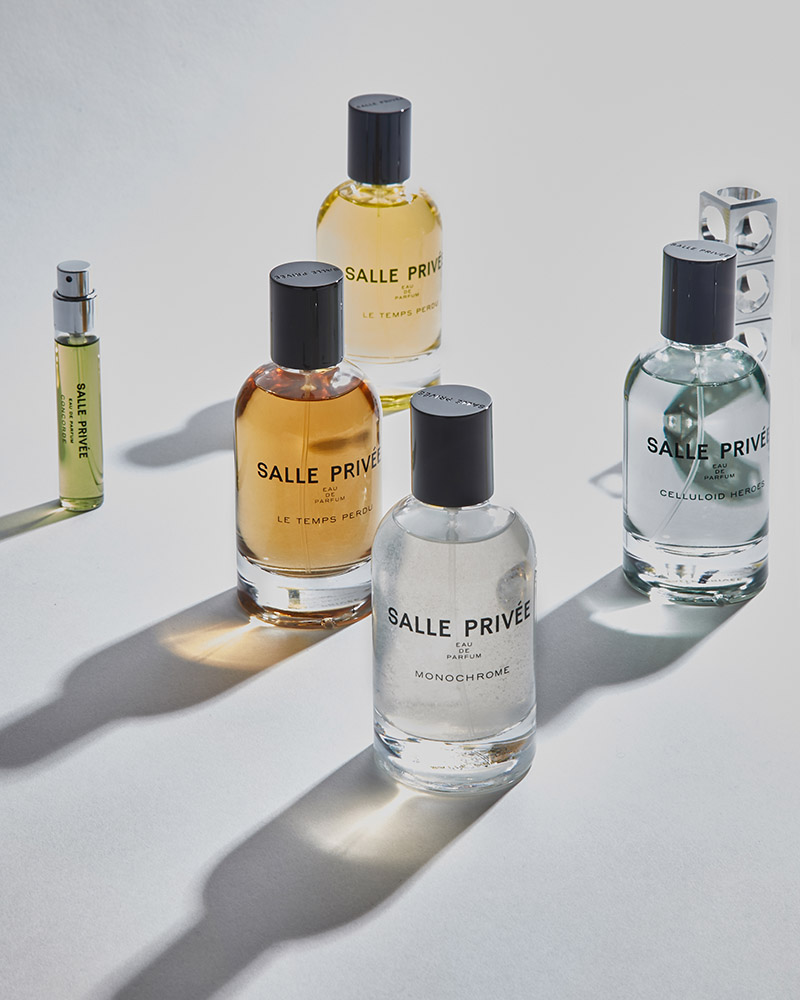 Located in the heart of Amsterdam, the Salle privée studio allows you to experience a sophisticated lifestyle through designs and a collection that is just as elegant as it is minimalistic.
Modern yet timeless, the brand brings together the aesthetic codes of the founding duo with a new approach to design and luxury perfumes.
Comfort and emotions reflect the creativity of Anna Hegeman and Patrick Munsters.
In perfumery, the bottles reflect a mood rather than a personality, which allows you to easily mix and match them as desired. It is within this beautiful collection uniting elegance and modernity that Quintessence works alongside Salle Privée.
Le Temps Perdu is, for example, an addictive and seductive composition, evoking the nostalgia of past memories. Ambrette, ambroxan and ISO E Super shape the sensual character of this Eau de Parfum, all of which are layered over dark and intense notes of wood. 
Concorde is a second fragrance, reminiscent of a supersonic flight. A tribute to the forgotten elegance of travel, like a decadence that opens with a lively and spirited accord, it offers an elegant middle note lined with warm and woody aromas leaving a soft and dark final trail like the trace of an unforgettable memory.