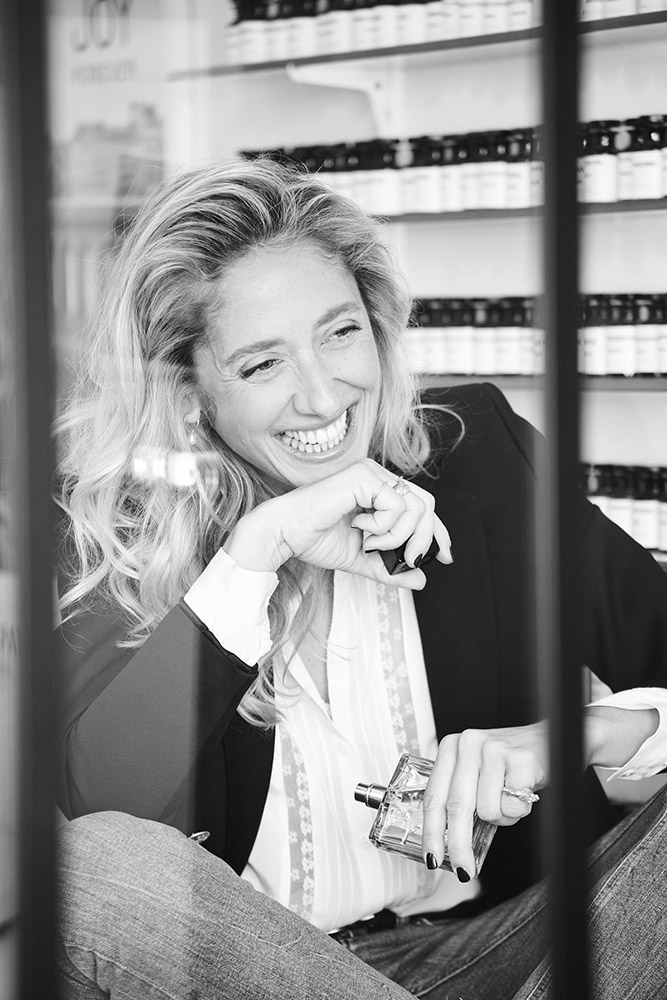 A childhood scent?
Corsican maquis heated by the sun.
A cooking smell?
Pesto.
An unpleasant scent?
Pollution.
Your perfect perfume?
Original, harmonious, vibrant and intense.
The smell of a place?
Autumnal undergrowth when picking mushrooms.
Your perfume?
An original, mature chypre.
Your favourite smell?
My baby.
When did you know that you wanted to become a perfumer
As a little girl, entranced by the wake of Hermes' Bel Ami.
What was your first creation?
L'Art de la Guerre by Jovoy.
Your favourite raw material or the one you work with most
Ambroxan, a smooth and sensual woody-ambery scent with notes of vetiver.
Is there a raw material that you don't like to work with?
A few buttery notes.
What sources of inspiration do you use when creating perfumes?
Everyday life, the energy, the colours, the emotions.
Which perfume would you have liked to have created?
Miss Dior from 1947.
Your most beautiful creation?
My daughters!