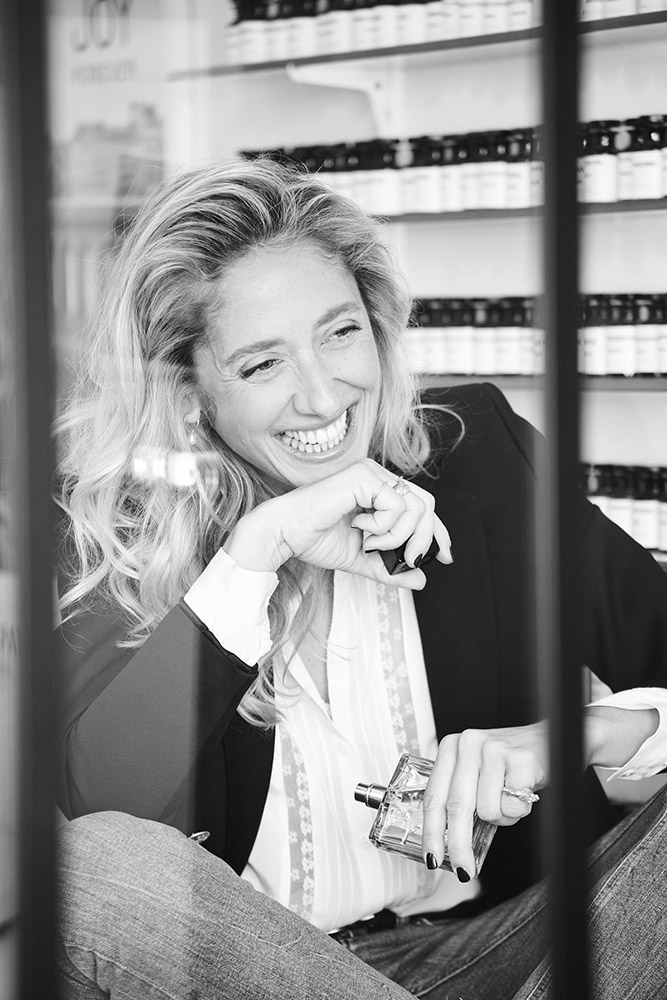 A graduate of chemistry and ISIPCA in Versailles, Vanina Muracciole began working at MANE in Milan and Grasse, before joining the master perfumer at the fashion House Jean Patou. An independent perfumer since 2012, she has won over a hundred WINS and regularly collaborates with major institutional perfume houses as well as more exclusive brands. She draws her inspiration from the Corsican maquis, from fashion or music, and always seeks to translate into perfume the smallest details of her clients' stories. 
WINS
Cuir de Le Galion, Unue de Jeroboam, Ma rose de Fragonard, Le couvent des minimes, Vanille Café de Comptoir Sud Pacifique, Attique de Lubin, Rose Millésimée de Jovoy, Eclats d'amandede Comptoir Sud Pacifique, Ambra de Jeroboam, Brumes de Le Galion
A childhood scent?
Corsican maquis heated by the sun.
A cooking smell?
Pesto.
An unpleasant scent?
Pollution.
Your perfect perfume?
Original, harmonious, vibrant and intense.
The smell of a place?
Autumnal undergrowth when picking mushrooms.
Your perfume?
An original, mature chypre.
Your favourite smell?
My baby.
When did you know that you wanted to become a perfumer
As a little girl, entranced by the wake of Hermes' Bel Ami.
What was your first creation?
L'Art de la Guerre by Jovoy.
Your favourite raw material or the one you work with most
Ambroxan, a smooth and sensual woody-ambery scent with notes of vetiver.
Is there a raw material that you don't like to work with?
A few buttery notes.
What sources of inspiration do you use when creating perfumes?
Everyday life, the energy, the colours, the emotions.
Which perfume would you have liked to have created?
Miss Dior from 1947.
Your most beautiful creation?
My daughters!